The Nuts and Bolts of Lot Surveys
The purpose of performing a lot survey is to identify the property boundaries of a parcel. This aim, however, is not always satisfied as easily as one would expect. To state it simply, property ownership and the issues surrounding land development tend to be a complicated matter.
Often times, many obstacles stand between the average property owner and their land development goals. Even something as "simple" as identifying one's property boundaries can be a somewhat challenging endeavor.
In order to perform an accurate and reputable lot survey, a certain degree of research must be performed on the subject parcel. Without solid knowledge of the legal property descriptions and without complying with sound surveying principles, a lot survey may misrepresent the legal property boundaries. Therefore, it is vital to your property interests to hire a surveyor that conducts thorough research and uses professional surveying practices.
What does a Land Surveyor do?
The role of the modern land surveyor encompasses many different, yet complementary, professional disciplines. The modern land surveyor not only identifies property boundaries, but, in many cases, functions as a project consultant. Whether a surveyor is attempting to mitigate a property boundary dispute or process a major development project, a surveyor must draw upon an array of multi-disciplinary skills. For this reason, the modern surveyor must have extensive knowledge of standard land surveying principles, property boundary law, local zoning regulations, and federal/state environmental regulations. Most reputable land surveyors provide the following services:
Lot Surveys and Record of Surveys
Construction Layout Surveys and Topographic Surveys
ALTA Surveys
As-Built Surveys
Lot Line Adjustments
Property Boundary Dispute Mediation
Deed Studies and Property Research

Elevation Certificates
Land Development Applications and Permits
Land Subdivision
Zoning Text Amendments
Master Plan Presentations
Expert Witness Consultation
Legal Descriptions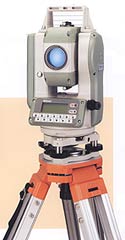 Return to top
When Might I Require a Lot Survey?
There are several situations where lot surveys are necessary:
If you plan to buy or sell a piece of property
If you plan to build on or improve your property
If you are involved in a property boundary dispute
If you plan to sub-divide your property
If it is unclear where your property lines are
In general, all surveys performed within the State of Washington must be filed and recorded with the presiding county auditor's office (RCW 59.09.040). There are situations, however, in which you may have your lot staked by a surveyor where a Record of Survey is not required (RCW 58.09.090). One such example would be to hire a surveyor to find existing survey markers on a parcel that has been previously surveyed.
What Should I Look for in a Survey Estimate?
A good survey estimate will usually incorporate the following components:
Research of legal property descriptions for the subject property
Analysis of existing corner monuments to verify accuracy
Identify any apparent encroachments (eg. fences, driveways, structures, timber cutlines, etc.) on the subject property
Create by computer-aided methods a Record of Survey in conformance with state mandated survey requirements
Record the Record of Survey with the local County Auditor for permanent record (this may not be required in all situations)
How Much do Lot Surveys Cost?
The cost of a professional lot survey depends on several factors. The first price distinguishing factor is dependent upon how difficult it is to establish survey monumentation (to locate existing survey markers previously set by a professional surveyor) in the vicinity of the property. The second most important factor is the amount of title and property research required. The third price-determining factor is the size and location of the lot. Since these factors vary from survey to survey, the cost of most lot surveys varies from property to property.
Given this variability in survey cost, we recommend that property owners confirm the cost estimate prior to work being performed. We also recommend that property owners verify the services to be provided with the lot survey.
Return to top